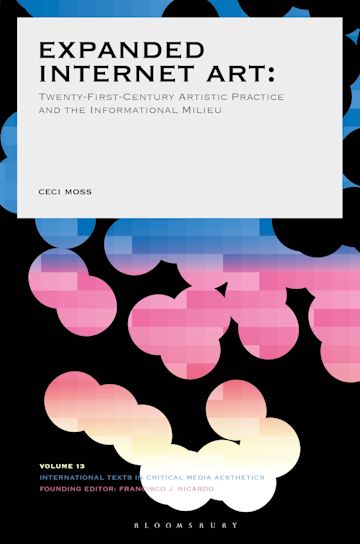 Expanded Internet Art
Twenty-First-Century Artistic Practice and the Informational Milieu
Ceci Moss
Expanded Internet Art is the first comprehensive art historical study of "expanded" internet art practices.
Charting the rise of a multidisciplinary approach to online artistic practice in the past decade, the text discusses recent currents in contemporary artistic practice that parallel the explosion of the internet through advances such as social media, smart phones, and faster bandwidth. Internet art is no longer determined solely by its existence on the web; rather, contemporary artists are making more art about informational culture using various methods of both online and offline means. It asks how artists, such as Seth Price, Harm van den Dorpel, Kari Altmann, Artie Vierkant and Oliver Laric, create a critical language in response to the persuasive influence of informational capture on culture and expression, where the environment itself becomes reorganized to be more legible as information.